New Triumph 400'S Ridden to Highest Road in the World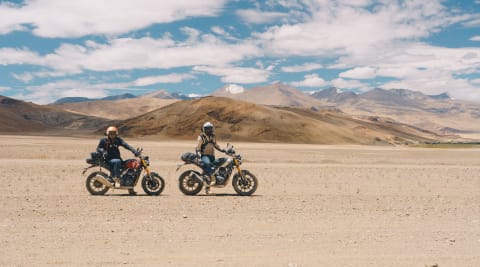 Zack Courts and guest co-host Spurgeon Dunbar travelled to Dehli, India where they picked-up all-new Speed 400 and Scrambler 400 X motorcycles to take each of the newest Triumph's on an adventure of epic proportions. For an episode of their quarterly large production content series CTXP, the duo would attempt to ride the new 400cc motorcycles to the highest motorable road in the world.
After learning how to navigate through traffic in urban India, the pair finally made their way out of Dehli and onto their ascent. To achieve their feat the co-hosts will need to ride day and night, on-road and off, through tunnels and rivers, and finally climb to a staggering elevation of 19,000 feet. Will they be able to reach the peak on the new single-cylinder Triumph motorcycles?
Watch the full video to find out.