EVIL HOURS RACING PROMOTES THROTTLE THERAPY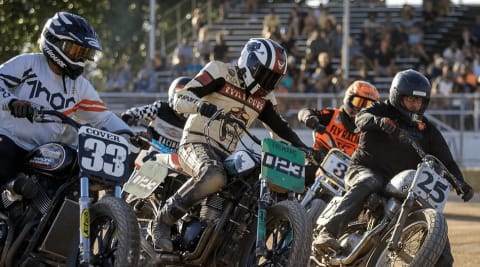 Evil Hours Racing uses flat track racing to help end the stigmas associated with post traumatic stress. There is a path forward and they're fast on the gas to tell everyone. Their short film "The Last Mile" is now live.
Erik Hartley is an American veteran who discovered the throttle therapy in flat track racing and founded Evil Hours Racing, a non-profit race team which provides veterans an outlet within the flat track community. Listen to the premier of season 3 of the "For The Ride" podcast to find out more.