TWO BRITISH ICONS UNITED | CELEBRATING 60 YEARS OF BOND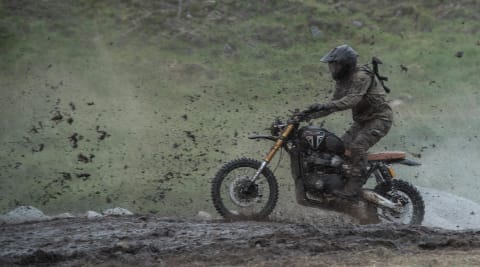 The partnership has since included two Limited Bond Edition motorcycles, and Triumph's first step into the world of digital collectables. The latest collaboration forms part of the 60 Years of Bond celebrations. Christie's Auction House is holding an exclusive 60 Year celebration Bond auction and Triumph are proud to announce that the Scrambler 1200, featured in the film No Time To Die, will be one of the exclusive lots available at the live auction.
Breaking News: This year, James Bond celebrates 60 years of Bond, and Triumph is delighted to be part of this amazing moment in time. To commemorate this incredible achievement, Triumph will be revealing something new and exceptional on the 4th October 2022.
Triumph Motorcycles became the official motorcycle partner of the 25th James Bond Film No Time To Die, joining other iconic British manufacturers, Jaguar Land Rover and Aston Martin as vehicle partners of the franchise. No Time To Die was filmed in several locations including Jamaica, Norway, Italy and the UK. The film's stunt team required high performance motorcycles for some key action scenes. Triumph's premium motorcycles with exceptional levels of performance, capability and handling made them a perfect partner for the James Bond Franchise. The Triumph Design workshop team collaborated with the film's stunt team to specially prepare the bikes to handle the extreme and dynamic action scenes featured in the 25th James Bond Film.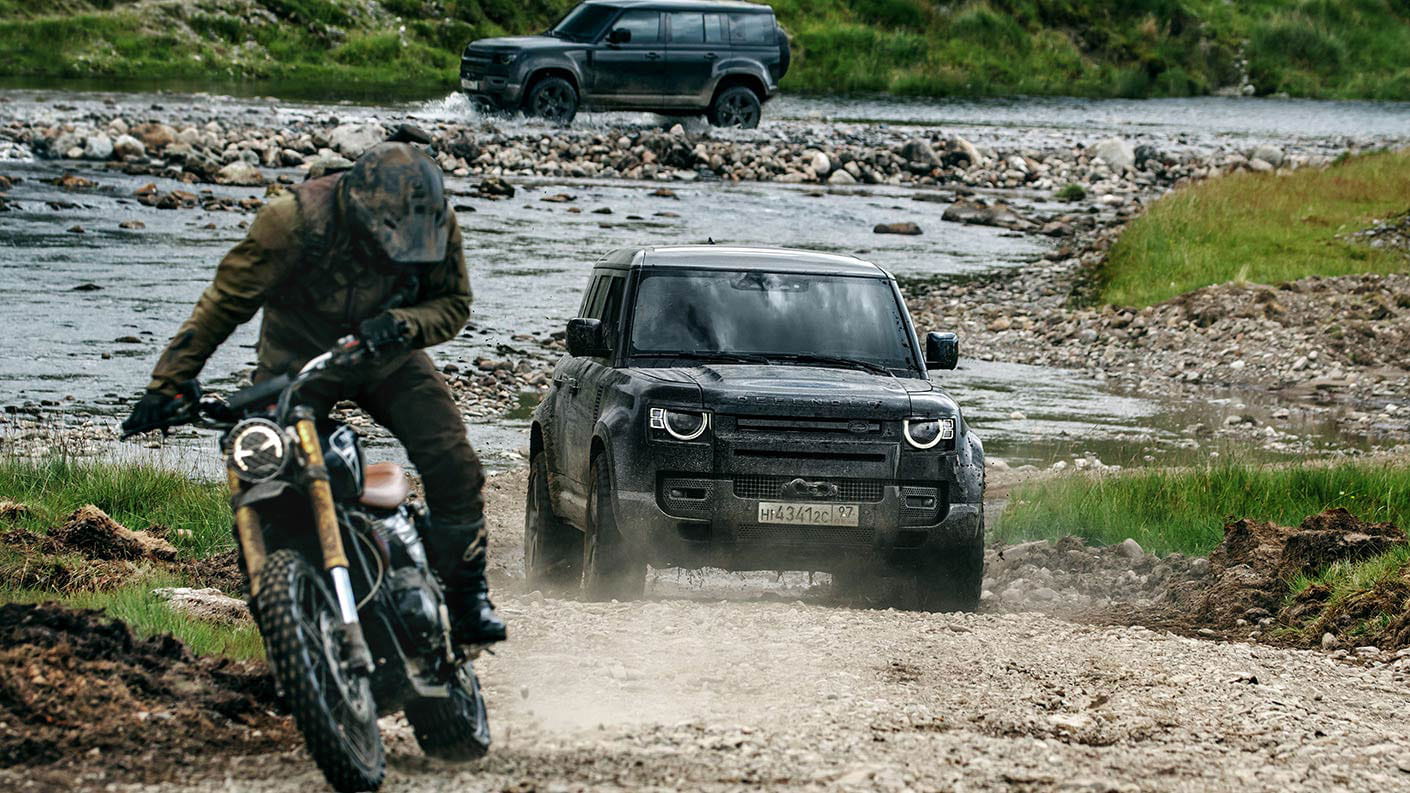 The partnership between Triumph Motorcycles and EON Productions extends beyond providing bikes for the film. In October 2022 Bond celebrates its 60th anniversary and, as part of the celebration, Christie's and EON Productions are holding a charity auction. Fans and collectors worldwide will have the opportunity to own vehicles, watches, costumes and props associated with the 25th James Bond film No Time To Die, including the Triumph Scrambler 1200 XE used in the film.
Also, Triumph and James Bond fans have recently had the opportunity to own an iconic piece of No Time To Die memorabilia. EON and Triumph Motorcycles partnered with VeVe, an app-based marketplace for premium licensed digital collectibles, to allow fans to own a digital collectable of the No Time To Die featured motorcycle – Triumph Scrambler 1200 XE. This exclusive digital collectable allowed consumers to explore the bike in augmented reality, integrating the digital collectable with the users' real world environment. The non-fungible tokens (NFTs) also enabled users to experience the distinctive sound of the Scrambler 1200's Bonneville engine and explore every detail of the motorcycle in a 360 degree view.
A total of 9,007 NFTs of the Scrambler 1200 XE sold out within seconds of launching in February 2022.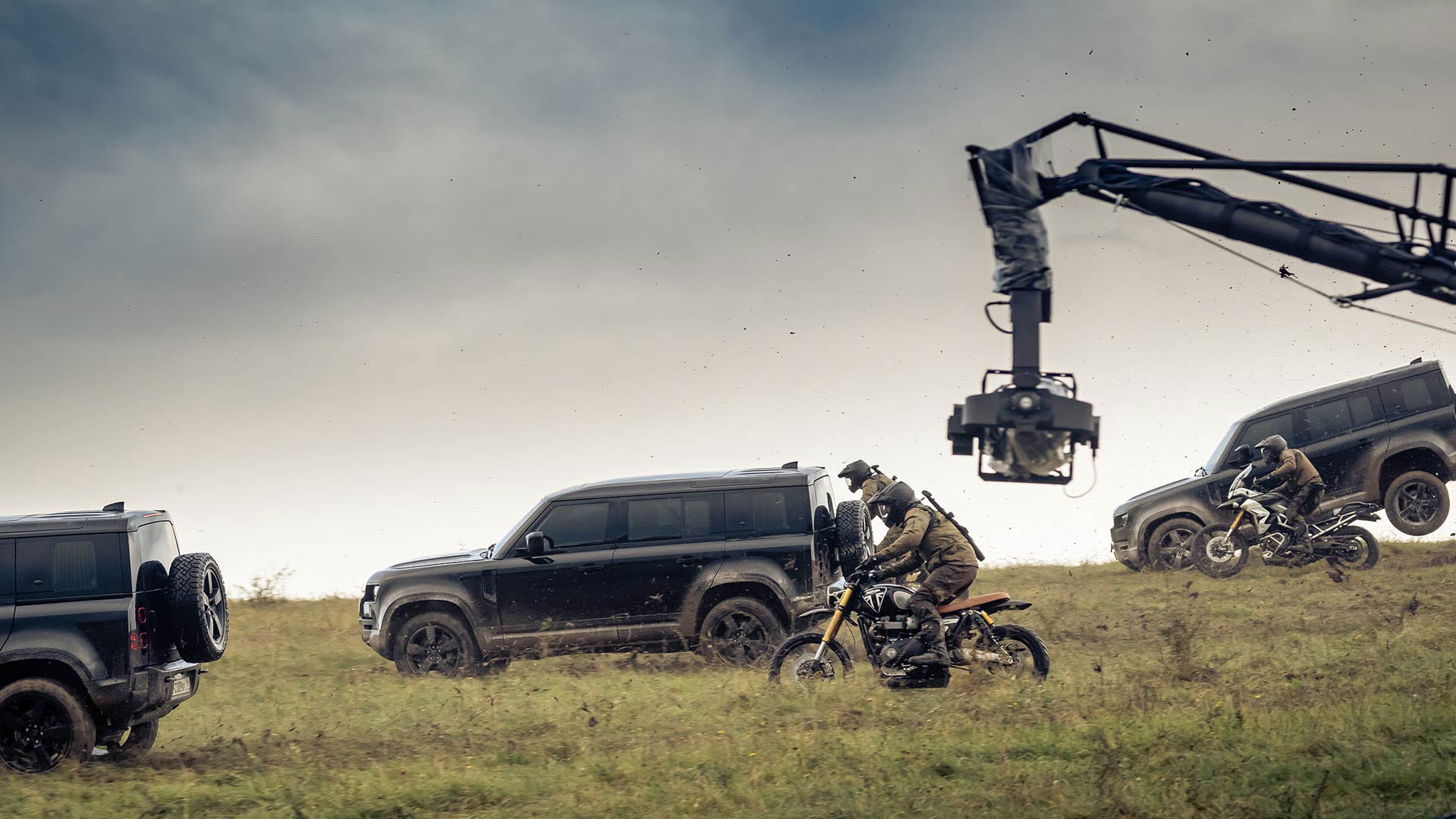 Triumph Motorcycles has produced two limited edition bikes to celebrate the partnership between 007™ and Triumph Motorcycles. Triumph's Tiger 900 Bond Edition and Scrambler 1200 Bond Edition, both of which feature in the No Time To Die film, have a distinctive design complementing the Iconic Britishness of the James Bond franchise.
The Scrambler 1200 Bond Edition – Inspired by the disruptive Scrambler 1200 custom stunt bike that appeared in the No Time To Die Film, and limited to only 250 worldwide, featured a distinctive paint scheme, Bond branding, blacked out finish and was individually numbered for provenance.
Tiger 900 Bond Edition – born out of the incredible, category-dominating Tiger 900 Rally Pro which features in amazing stunt sequences in the James Bond Film, No Time To Die. With only 250 models worldwide, each individually numbered bike with exclusive 007™ graphics, blacked out detailing, unique Matt Sapphire Black paint scheme and exclusive 007™ TFT start up screen, making this a truly desirable motorcycle.