REVEALED TRIUMPH MX ENGINE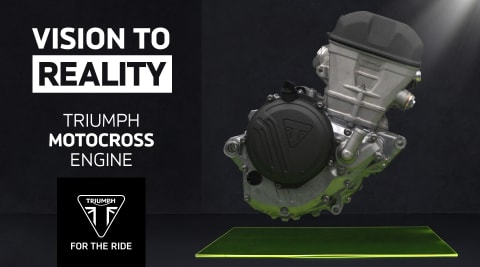 In Episode 1 of Vision to Reality, Ricky Carmichael and crew unveiled Triumph's Motocross Chassis. Now in Episode 2, they welcome Vincent Berini for a full breakdown of what went into developing the new Triumph Motocross Engine.
Stay tuned as Ricky Carmichael rides in Episode 3, coming 5th September.