THRUXTON RS
Make your own style.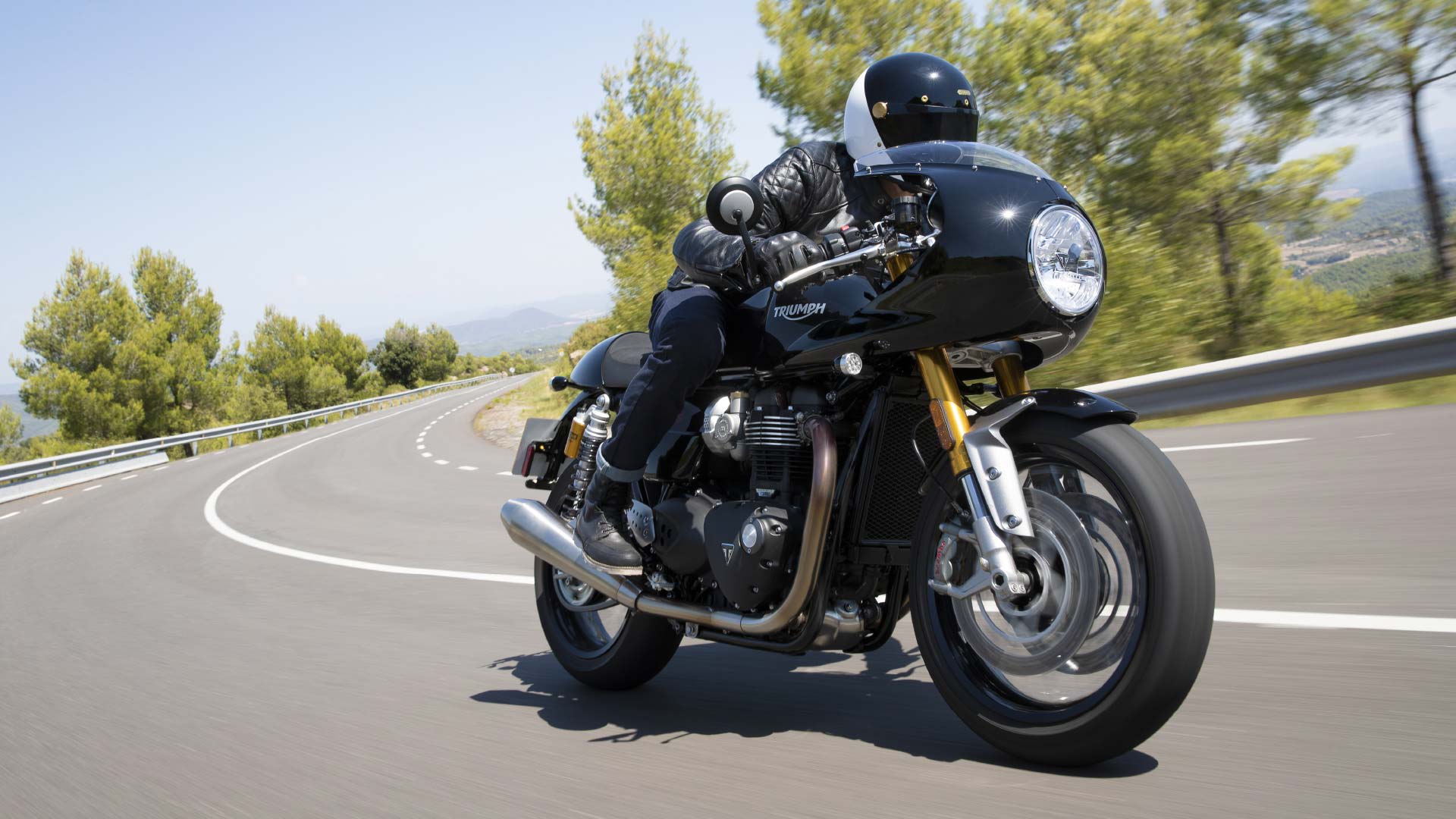 Ready to go with this more powerful and higher spec Thruxton RS is a comprehensive collection of 80 genuine Triumph accessories that can be fitted by your Triumph dealership – to reflect your own preferences with options for even more style, protection, comfort and security.
There's also a Track Racer Inspiration Kit featuring a host of pre-selected accessories if you want to quickly create the perfect stylish start for your dream Triumph racer.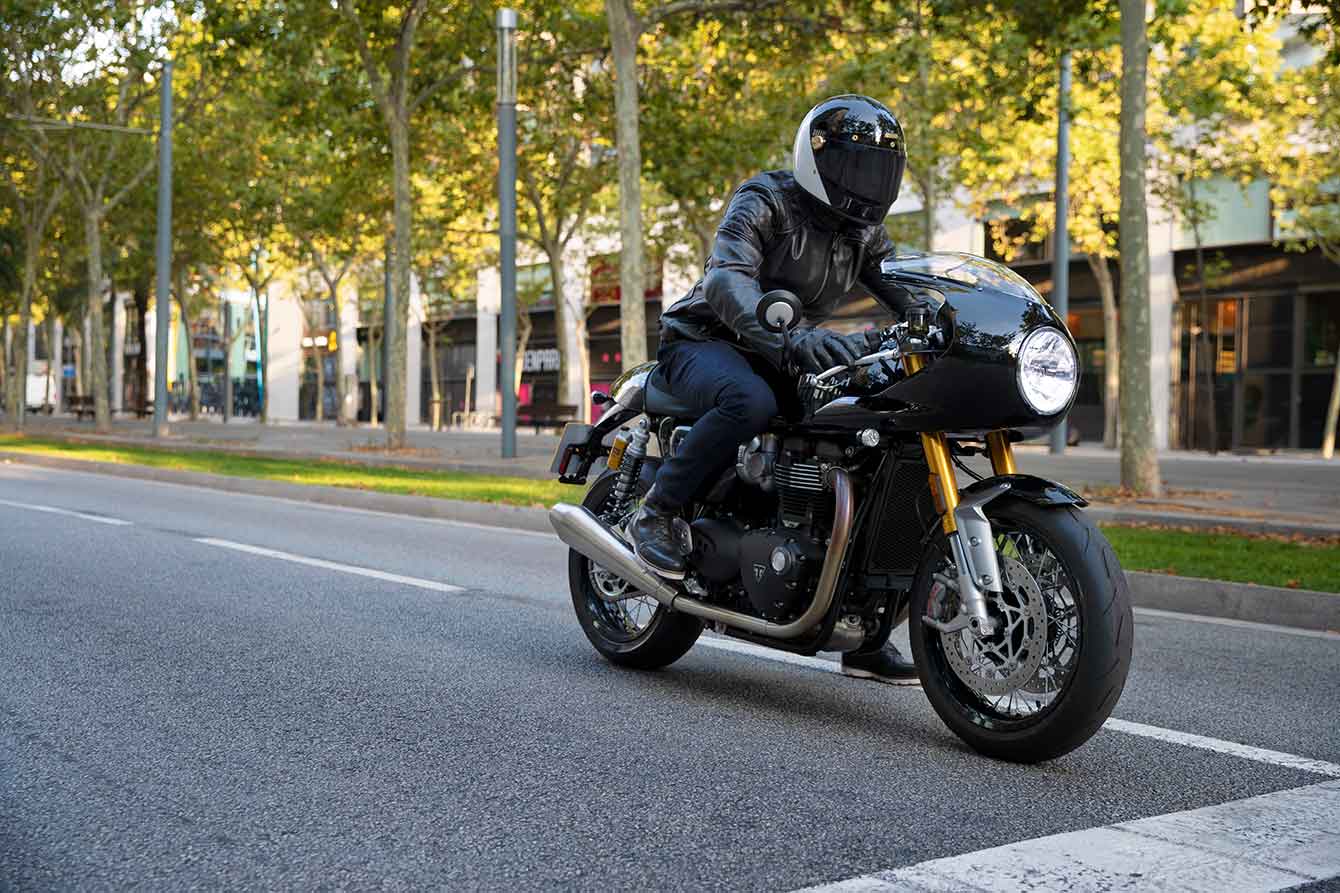 TRACK RACER INSPIRATION KIT
Add a sporty finish to your Thruxton RS instantly, with competition-inspired accessories that include:
- Dolphin fairing with lower clip-on handlebars
- Rear mudguard removal kit with compact rear light (US version includes multifunction indicators)
- Compact LED indicators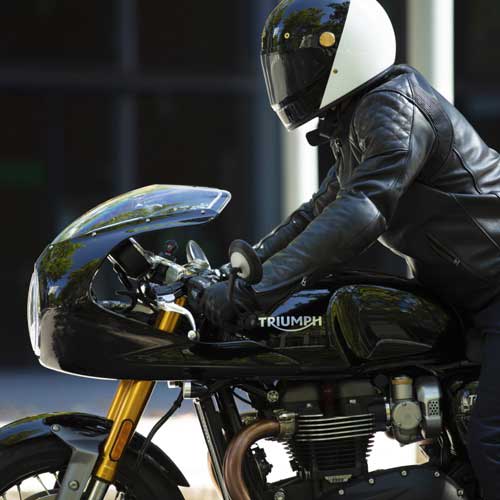 STYLE
Create your own distinctive style of cafe racer with eye-catching additions that include:
- Dolphin fairing
- Seat Cowl
- Drilled brushed fuel tank strap
- Forged aluminum tail tidy
- Bullet LED indicators
Luggage
Stylish and practical luggage in the form of both a pannier and tank bag finished in either waxed cotton and leather, or a sporty durable nylon.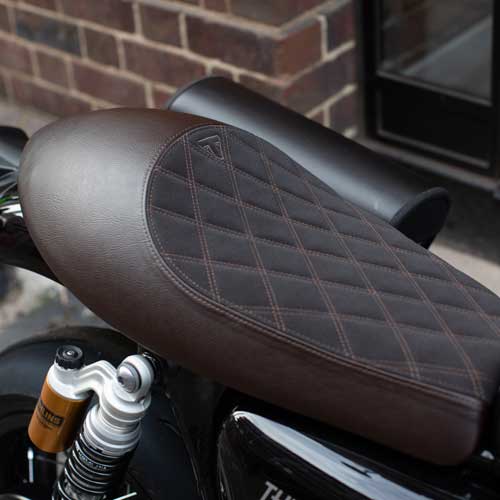 COMFORT
Choose from our selection of comfort accessories to enhance and extend your time on the road.
Options include:
- Comfort seats
- Heated grips
- Stylish grips
- Adjustable levers
THRUXTON RS
All the iconic hallmarks, features and quality of Triumph's celebrated Thruxton R, but now with range-topping RS specification, even more supreme cafe racing handling, more contemporary style, and incredible finish and detail.
Price From $18,195.00