TIGER 1200
REASONS TO RIDE
Built for all roads. Built for adventure. Built to Conquer.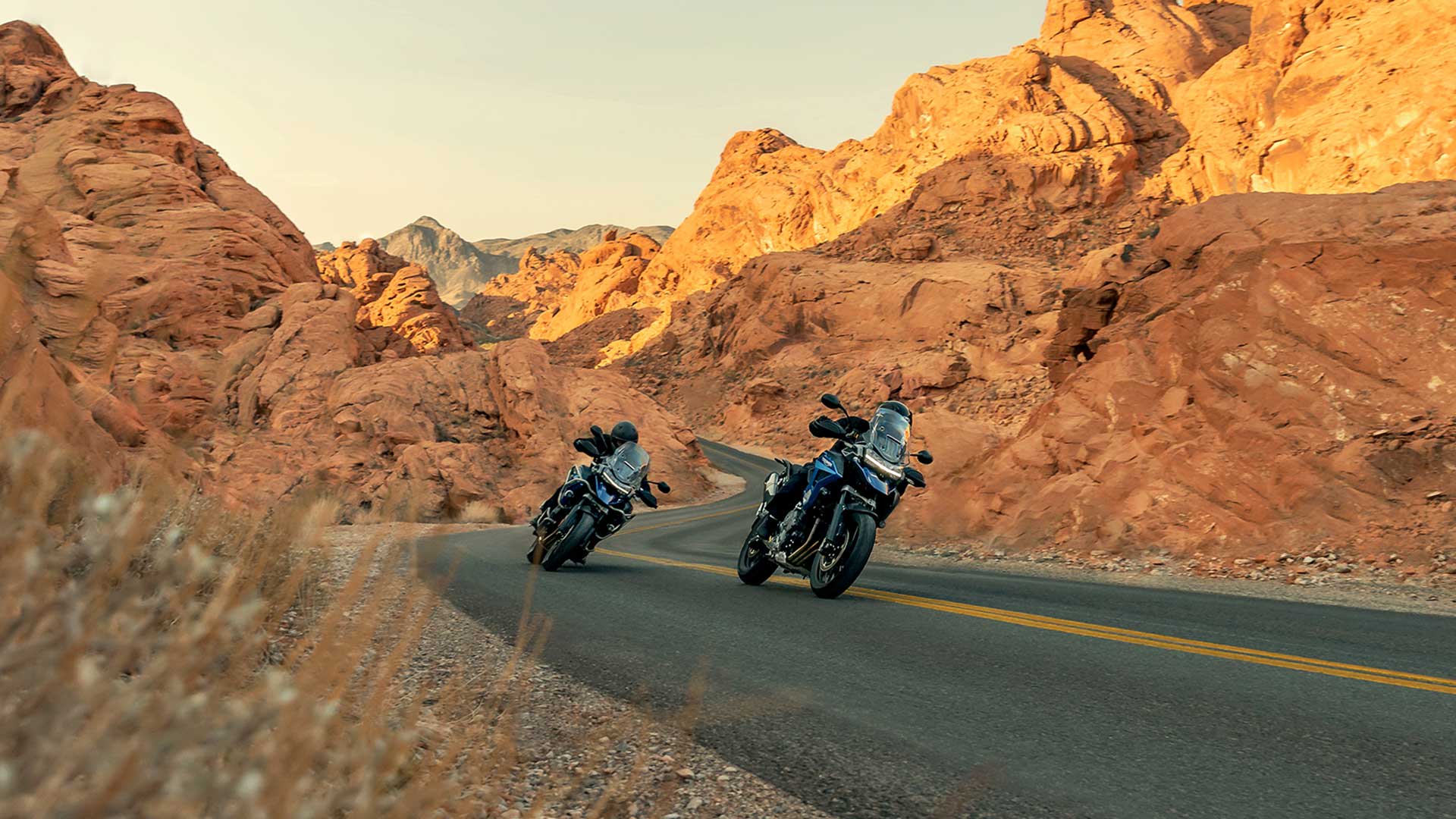 Now, with the launch of the Tiger 1200 generation, Triumph once again sets its sights on raising the bar and resetting the benchmark in the large capacity adventure world, with a line-up that represents nothing less than a complete transformation in weight, handling, triple-powered performance, character and Tiger style.
The Tiger 1200 GT family has been engineered to become the benchmark in large-capacity road-focused adventure motorcycles, with a specification, performance and technology to match, including an innovation in Blind Spot Radar technology on both Explorers. With the two Rally machines, these truly live up to their name with genuine off-road capability and all-road focus, courtesy of their 21" tubeless spoked front wheel and a chassis designed for the toughest terrain. For those really looking to go the distance and take on the world, an Explorer version of both the GT and the Rally adds a further 50% of riding range with a 30-liter (7.92 gal) tank capacity.
When the first modern Tiger hit the streets in 2010, it ignited the passions of a generation of adventure riders and created a bloodline of triple-powered machines that have gone on to define the middleweight adventure motorcycle category and set the benchmark for handling, character, quality and all-round riding capability.
With the launch of the award-winning Tiger 900 in 2019, Triumph redefined what 'great' looks like and rides like, with the innovative T-plane triple engine and a revolution in handling.
Handling and comfort are a huge part of the Tiger success story, and when you ride this generation you'll know immediately that it has that "just right" feeling, and that it handles in a way that a large capacity Tiger has never done before. With a narrower fuel tank shaped for more confident footing and an ideal riding position, together with a low center of gravity, the Tiger 1200 is equally at home threading through the rush hour traffic as it is tackling motorway miles and remote trails.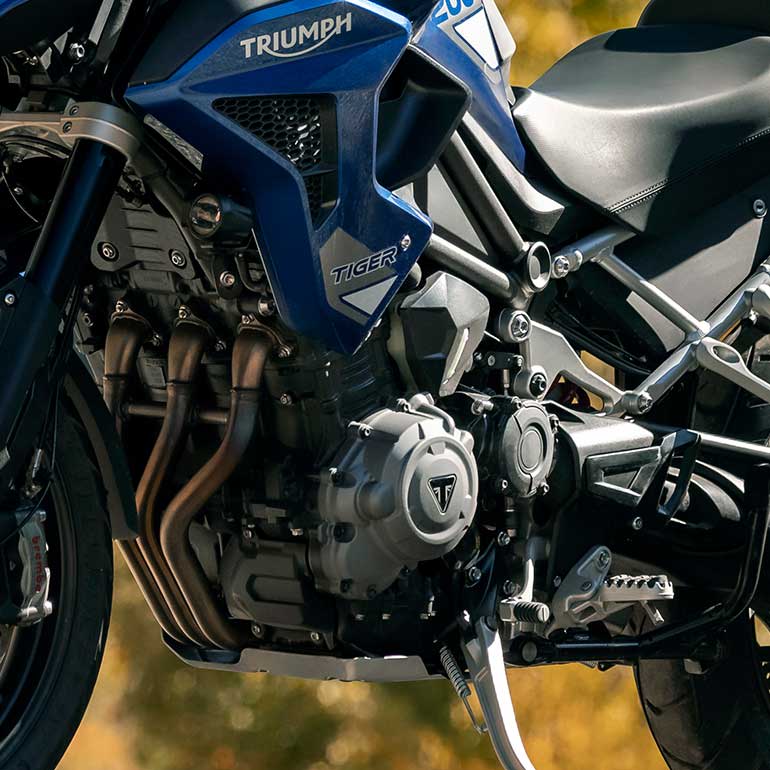 ENGINE
The unique, lightweight, new 1160cc T-Plane triple engine has been optimized for capability, character and performance.
Discover more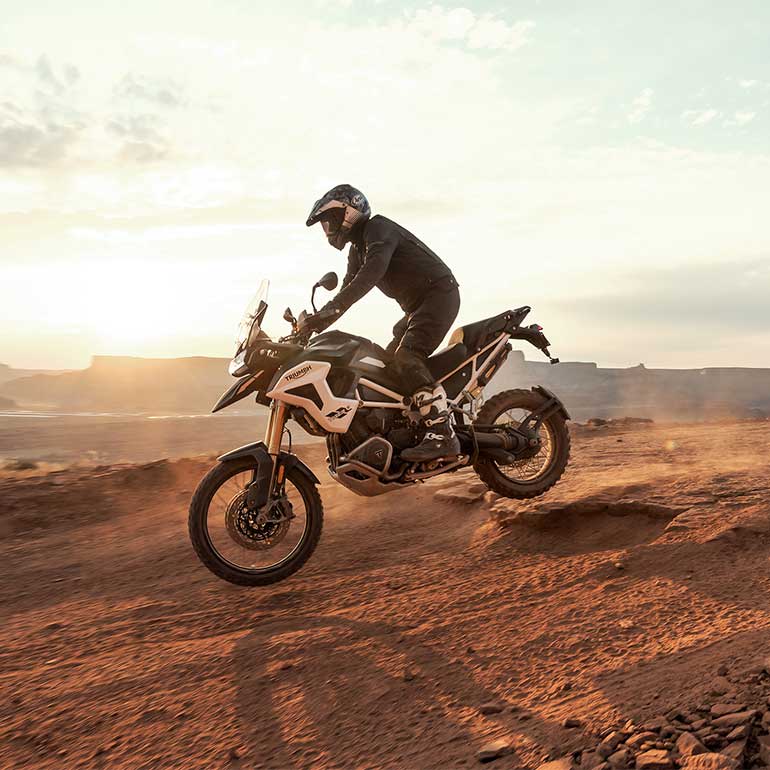 WEIGHT
The first task was to significantly reduce weight without sacrificing the Tigers' planted feel and well-earned reputation for comfort.
Discover more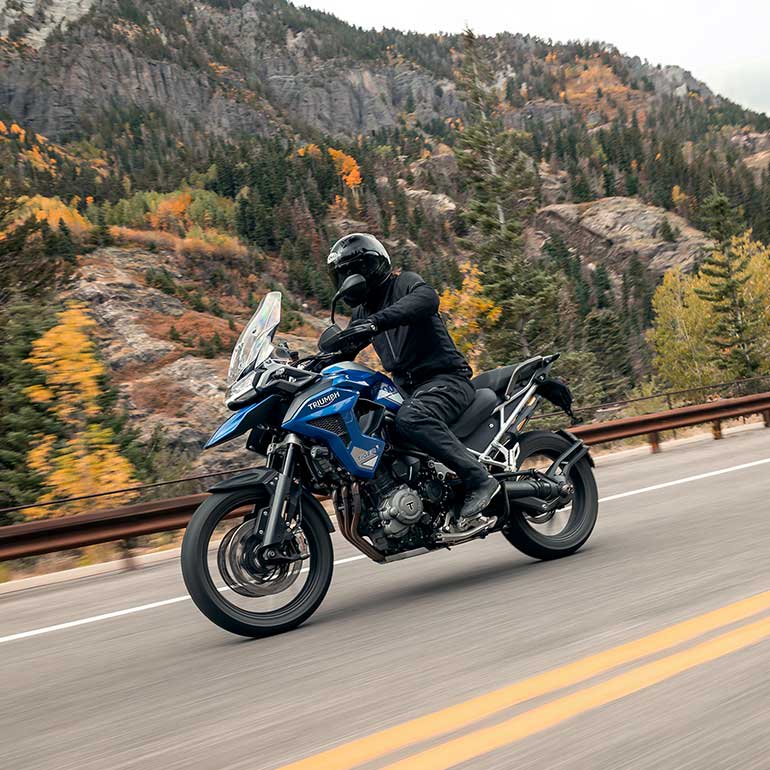 Design
Each Tiger 1200 has been designed to feel as good on the last mile of your adventure as it did on the first.
Discover more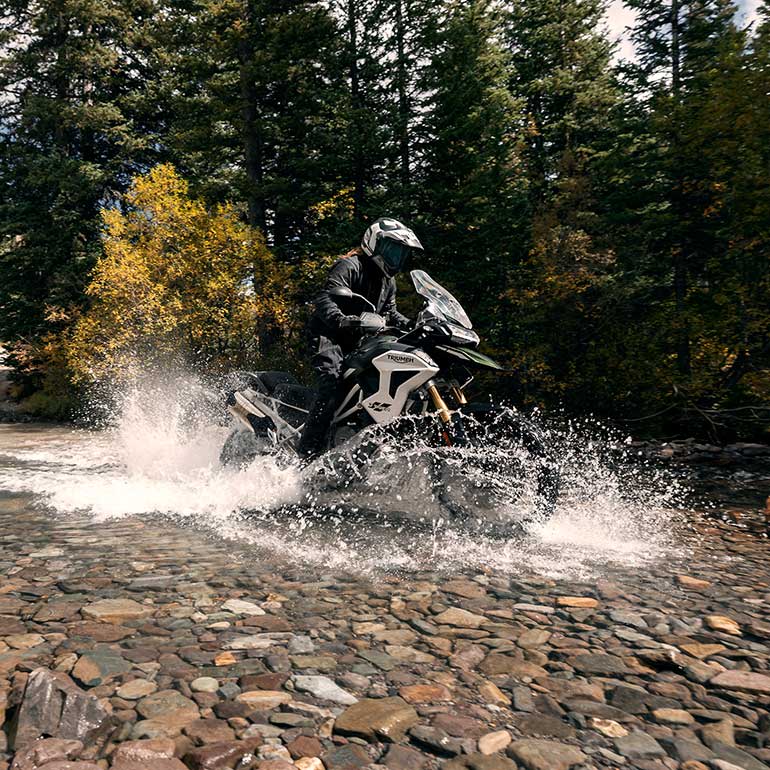 Capability
Exploring the unknown is what adventure riders dream about. The adrenaline of discovery, the rush of riding in new landscapes.
Discover more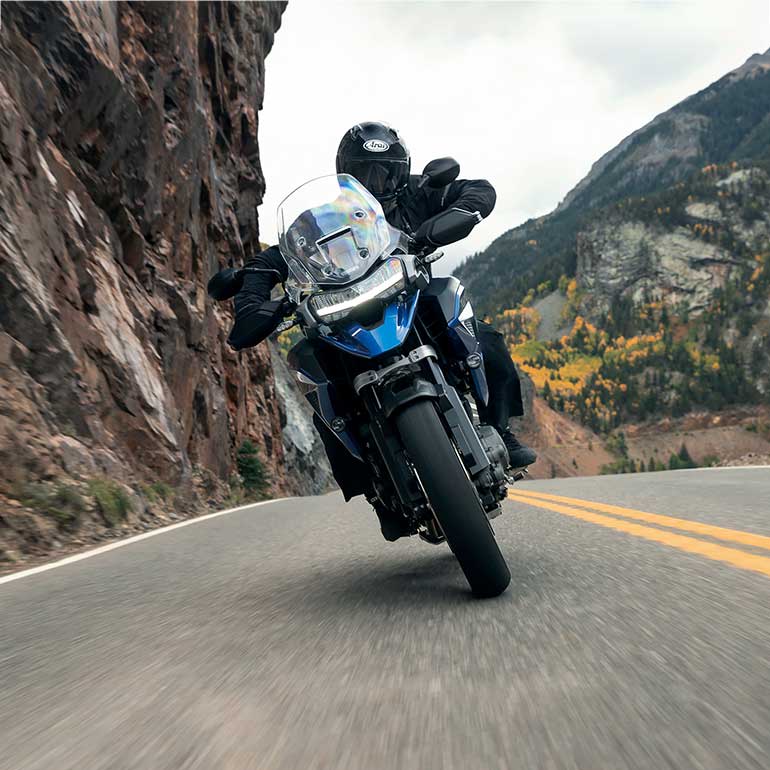 Rider-focused technology
The latest technology has been incorporated seamlessly into the Tiger line-up to help you ride further, for longer, more safely and in total comfort.
Discover more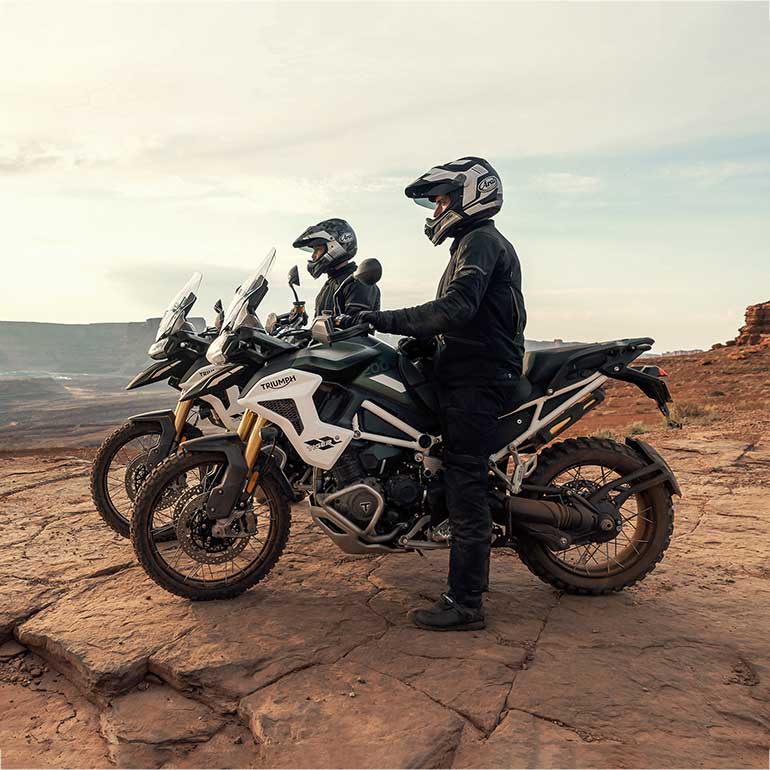 Incredible style
The Tiger 1200's rugged good looks, poise and attitude is so much more than the result of an exercise in aesthetics.
Discover more
TIGER 1200
Triumph Tiger 1200: the world-beating all-roads adventure bike, perfected by you…