Transformed for even more extreme off-road adventure.
DUAL-PURPOSE CAPABILITY
The Tiger 900 Rally and Rally Pro represent the benchmark in performance and capability for maximum off-road adventure riding and all-road comfort and style.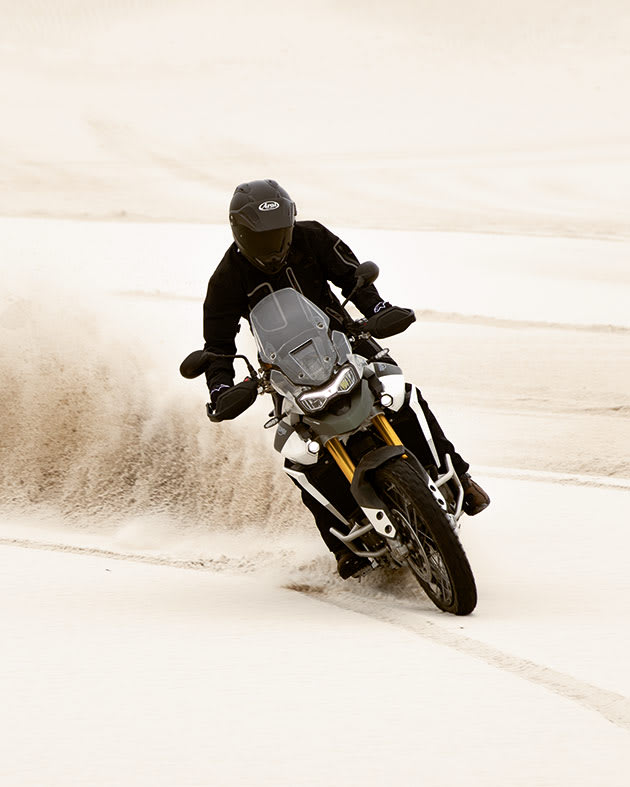 Transformed for even more extreme off-road adventure.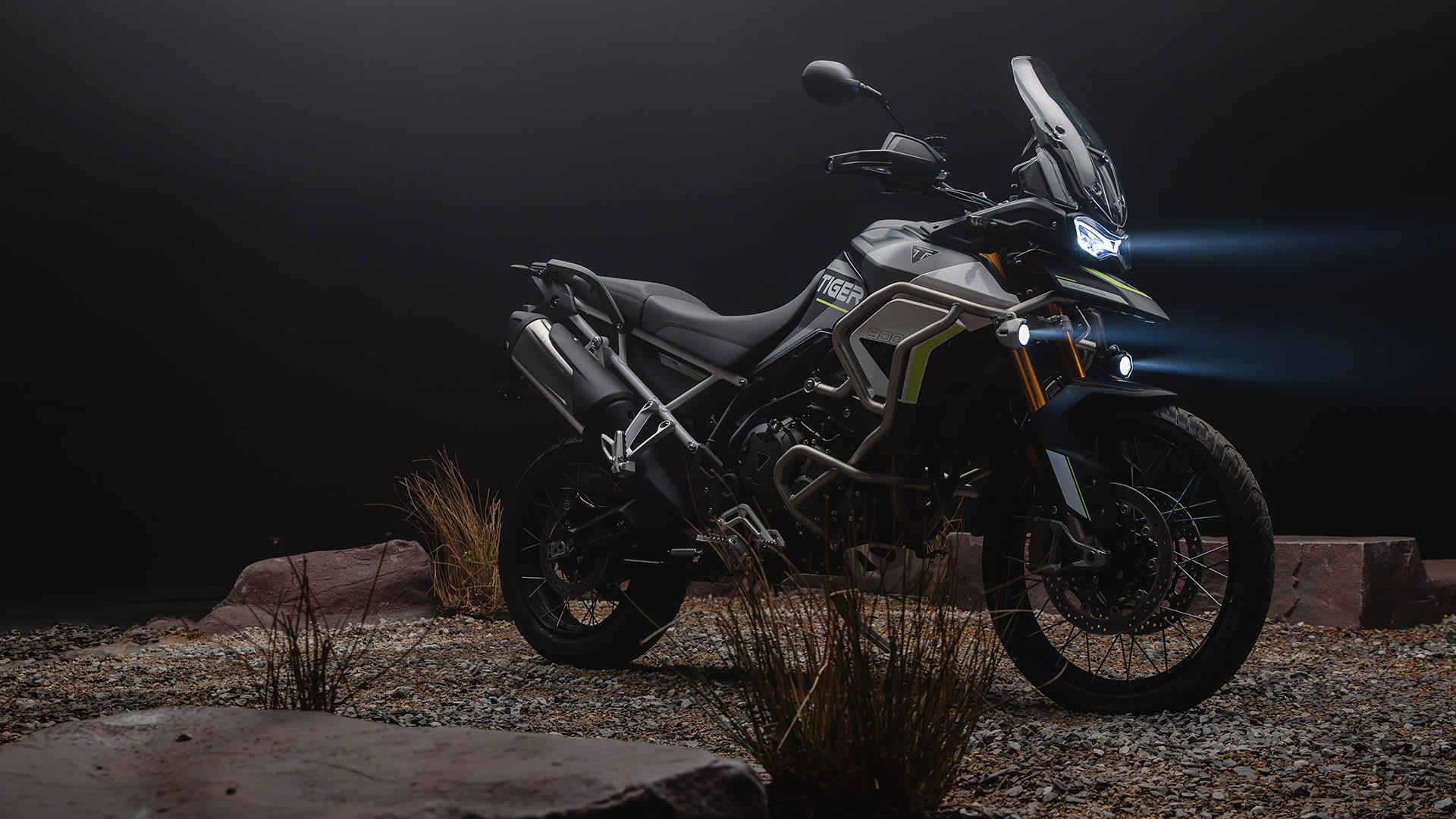 NEW TIGER 900 RALLY ARAGÓN EDITION
Class-leading specification with race-winning performance. The Tiger 900 Rally Aragón Edition exemplifies adventure.
Price From $19,795.00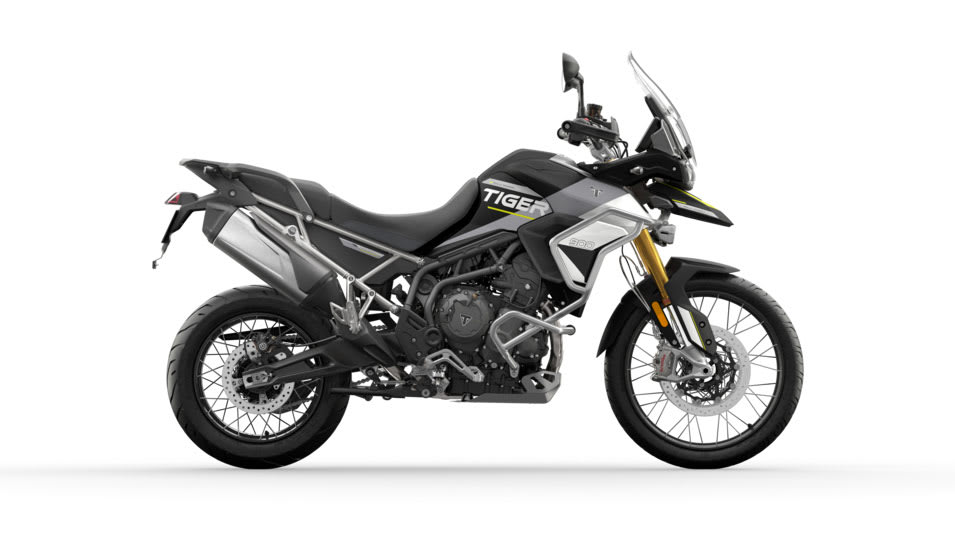 TIGER 900 RALLY IN NUMBERS
All-new, more responsive triple engine.
Higher overall power across the entire rev range.
10% more torque, with even more torque low down.
Add to your adventure with genuine Triumph accessories.
ARAGÓN INSPIRED
The ultimate all-terrain adventure middleweight. Inspired Baja Aragón race-winning Tiger 900 Rally Pro ridden by Iván Cervantes.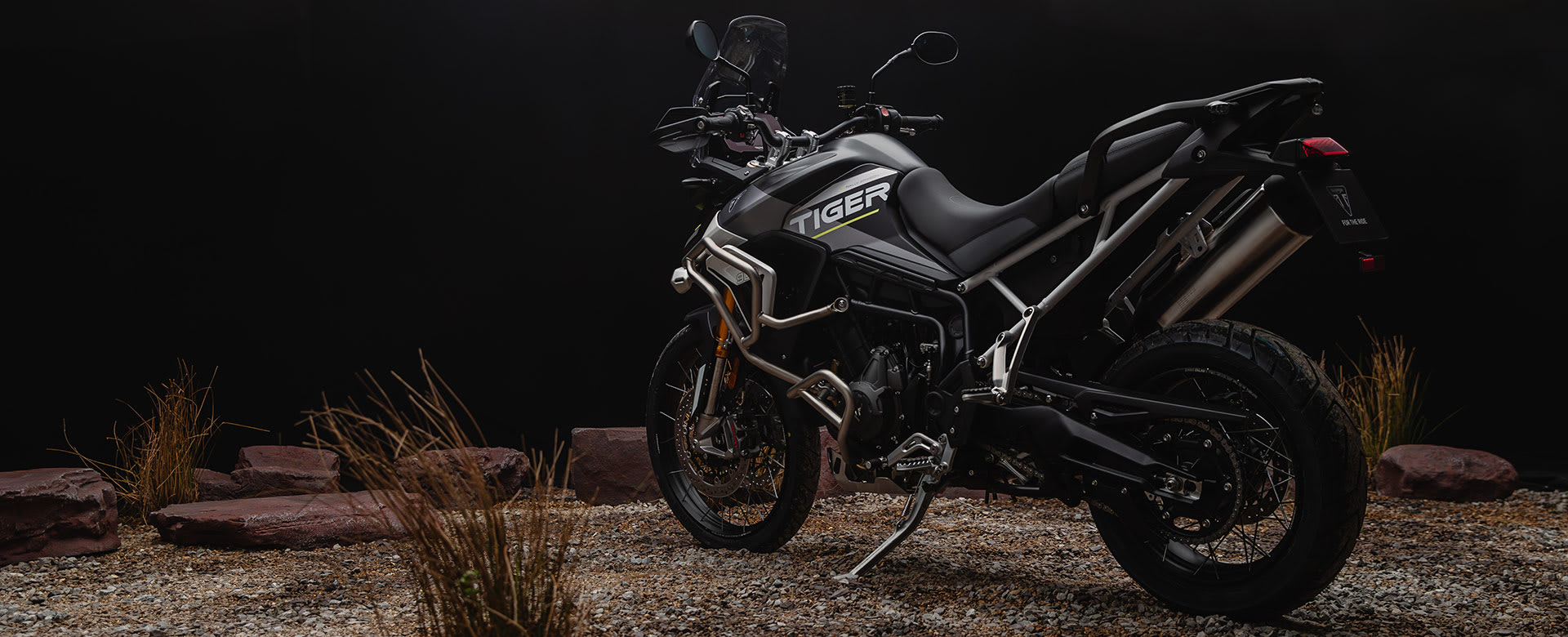 SPECIFICATION
Off-road T-Plane triple performance with a class-leading lightweight chassis, Showa suspension, and Brembo brakes.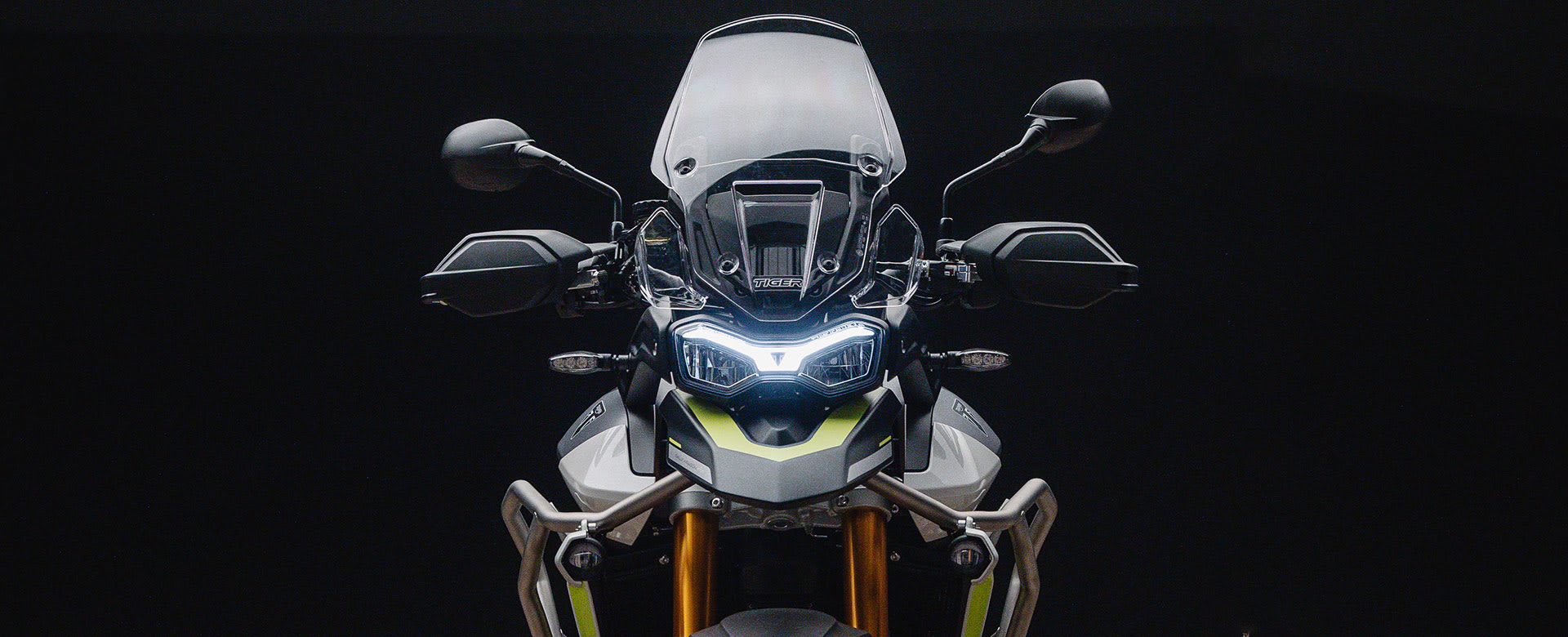 TECHNOLOGY
Advanced ride-enhancing technology with riding modes and rider aids fine-tuned for the toughest off-road conditions.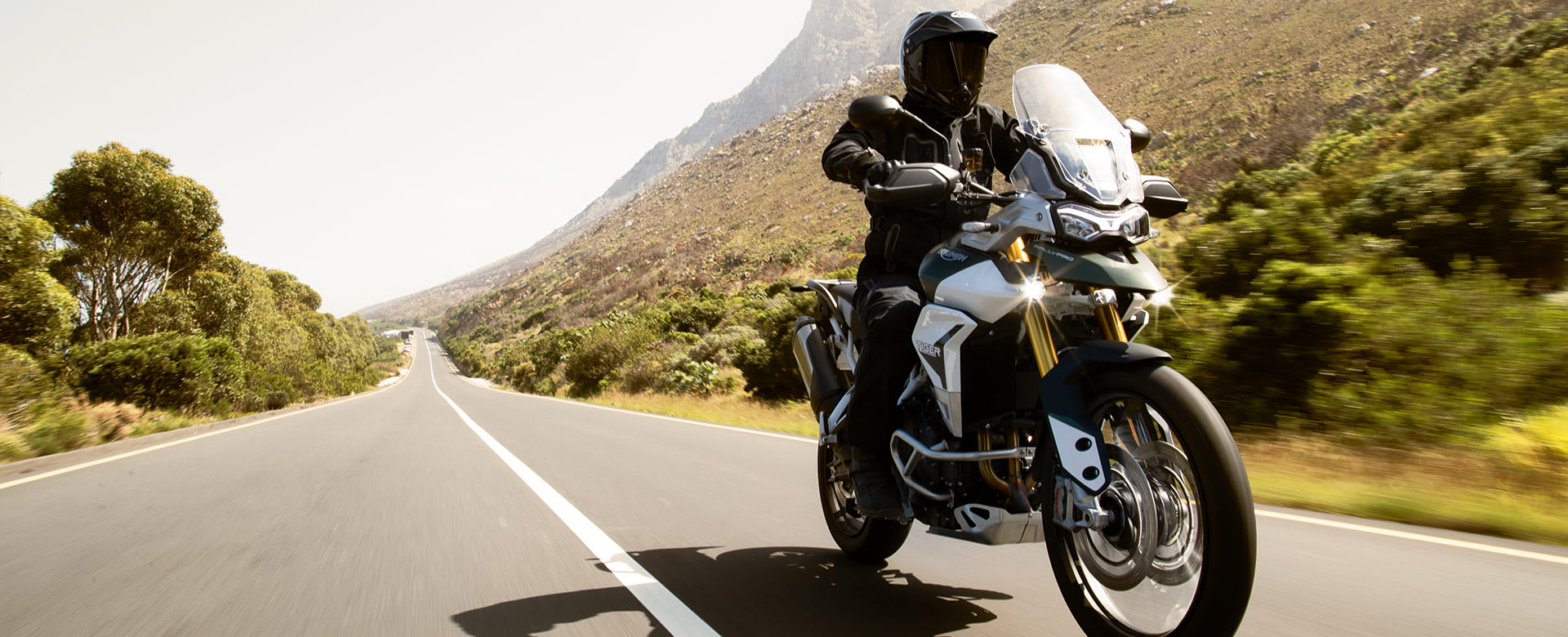 WHEELS
Spoked tubeless wheels deliver the feel and flexibility for tackling tough terrain. And pure, off-road style.