Oil Recommendations
For the best possible Triumph motorcycle performance, we recommend Castrol as the only lubricant supplier for our motorcycles.
THE RIGHT OIL
Your choice of engine oil is critical to the running and preservation of your motorcycle, so it makes sense to benefit from both Triumph's well-established obsession with ride quality and Castrol's long-standing engineering excellence.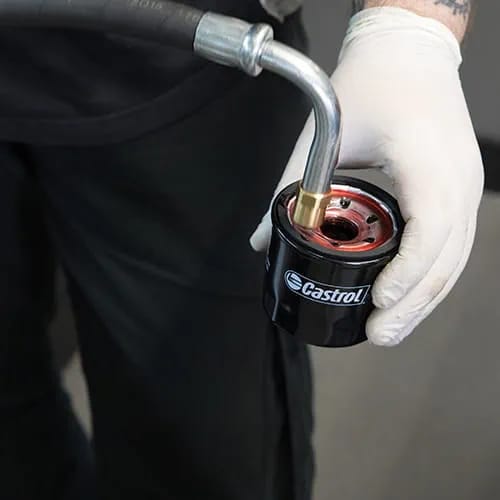 CASTROL OIL
Castrol supply the only oil developed specifically for motorcycle use and, as the exclusive lubricant partner for Triumph, you can be sure that Castrol has matched and then gone beyond our rigorous standards of precision engineering, testing and evaluation.
CASTROL OIL
Castrol oil is at the heart of all our motorcycle development. We design, engineer and test our Triumph motorcycles with Castrol products, so they are completely in sync with our engine and oil filtration system, maximising quality and performance.